What is HughesNet Video Data Saver?
For those of you asking if you can stream on HughesNet or watch Netflix with HughesNet Gen5, the answer is definitely yes, thanks to HughesNet's data saving mode!
Customers with Gen5 technology can enjoy HughesNet Video Data Saver, which lets you stream more video with HughesNet by decreasing your image quality in order to save data. The Video Data Saver works by throttling the speed at which you're receiving your Internet service and the video you're streaming, therefore reducing the data you use while watching.

Watch in DVD Quality
HughesNet Video Data Saver downgrades TV, movies and other video to DVD quality, or 480p. Switching from HD to DVD quality streaming will let you watch 3 times more video with the same amount of data! For most viewers and most videos, DVD quality is all you need to enjoy the content you're streaming.
If you'd rather stream in HD quality, you can easily turn off the Video Data Saver setting using the Usage Meter, HughesNet app or myHughesNet.com. It's also possible to "snooze" HughesNet's video data saving mode for 4 hours, which is great for times when you want higher quality video but don't want to risk forgetting to turn Video Data Saver back on for normal viewing.
Use Streaming Platforms to Manage Video Quality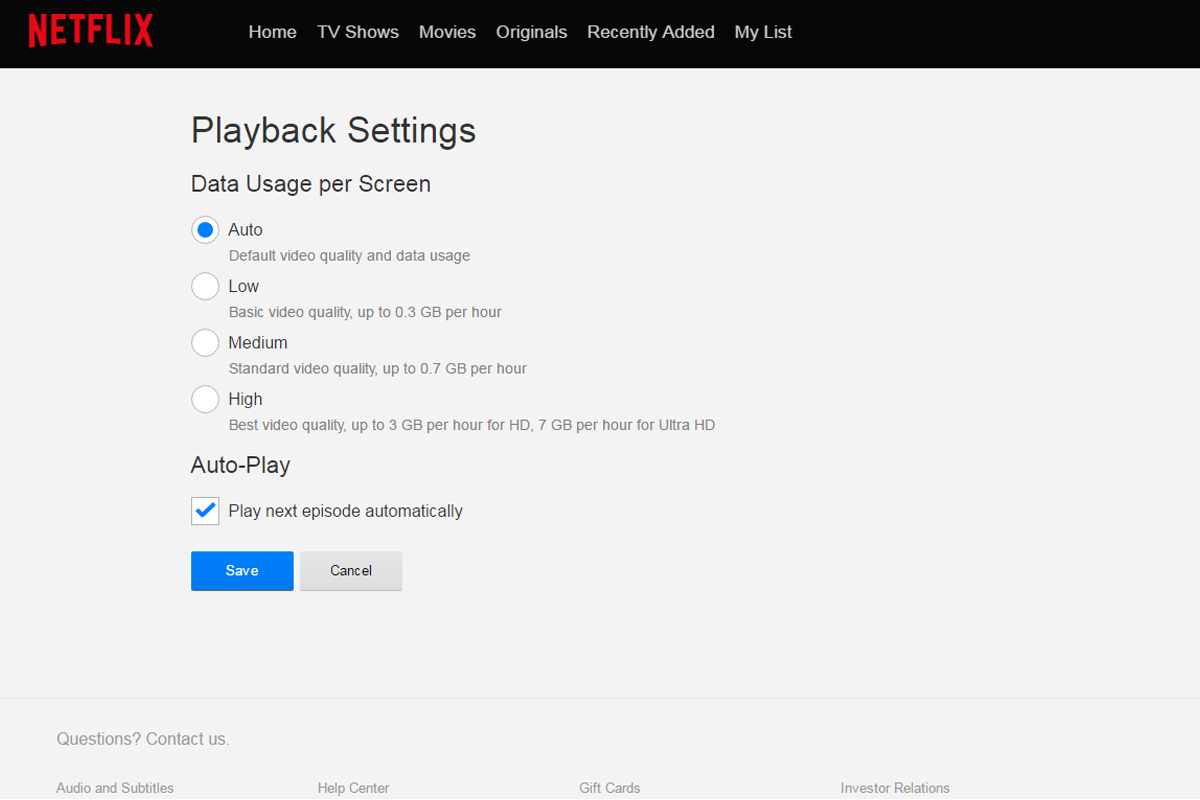 You can also manage your data usage while streaming through online viewing platforms. Netflix, Hulu and YouTube all have options to select the video quality you'd like to stream in. Decreasing the image quality will also decrease the amount of data you use. You can often decrease video quality below DVD-quality using these settings, for even more data savings.