How HughesNet® Works
America's #1 Choice for Satellite Internet – Available Where You Live!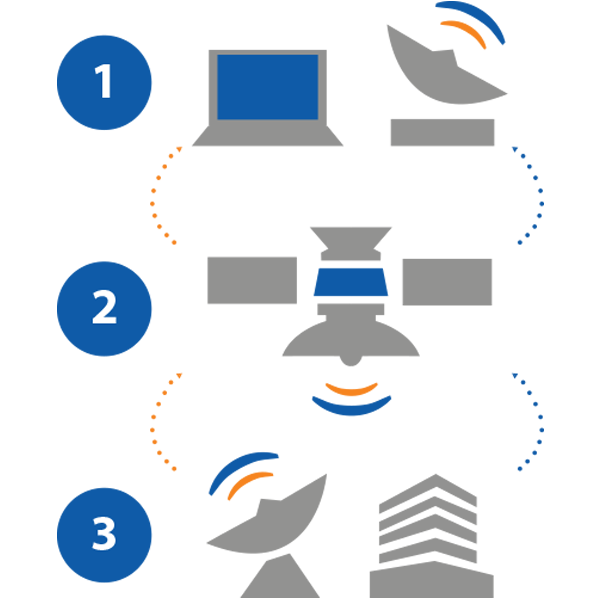 How Does Satellite Internet Work?
Step 1:
When you visit a webpage a request is sent from your computer and is bounced to a satellite that's approximately 22,000 miles out in space. The satellite is synchronized with Earth's 24-hour rotation, meaning it appears in the same position for requests to beam off of it. With such advanced technology, the long distance makes very little difference and allows people to receive Internet connections even in rural areas.
Step 2:
After your computer contacts the satellite, the satellite then passes your request onto the Hughes Network Operations Center (NOC). The NOC then connects with the webpage directly.
Step 3:
The website then beams the information back down the same path to the NOC, to the satellite, and then to your computer where it passes through the dish and modem. At this point the process is complete and your requested webpage will display. Though the beams are traveling a great distance, the entire process takes only a fraction of a second, resulting in a rewarding user and web experience.