HughesNet® Reviews
HughesNet Satellite Internet Reviews
HughesNet® provides an alternative Internet source to those living in rural or remote locations not reached by cable or DSL Internet companies. By delivering service via satellites, the only requirement to receive high-speed broadband Internet is a view of the southern sky.
Every HughesNet plan gets you 25 Mbps1 download speeds with no hard data limits – letting you do more of the things you love to do online!
Ranked #1 By The FCC Four Years In A Row
The FCC has ranked HughesNet #1 in delivering advertised download and upload speeds in their "Measuring Broadband America" report for the fouth year in a row! In this report the FCC evaluated 16 major Internet service providers covering the majority of this country's residential areas. Out of these 16 Internet providers, HughesNet has once again been ranked #1!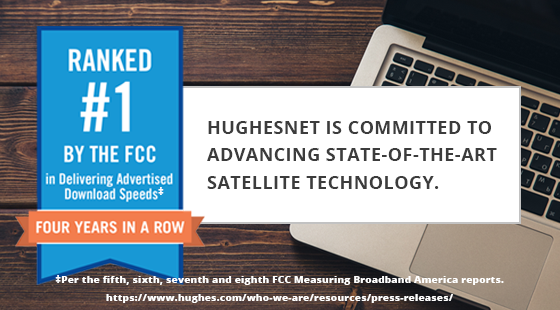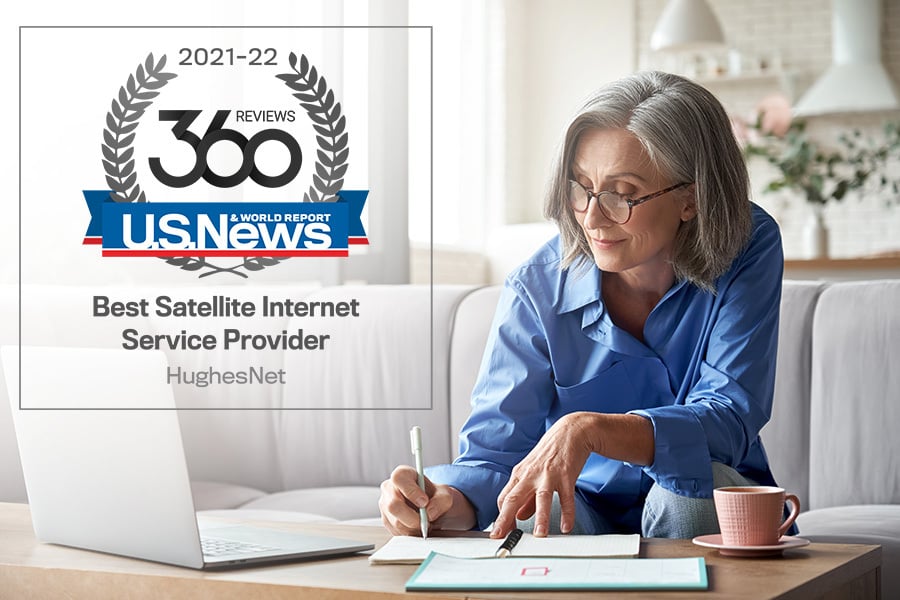 Best Satellite ISP By U.S. News & World Report
U.S. News & World Report named HughesNet the best satellite internet service provider of 2021-2022. HughesNet was given this award for their superior data performance and geographic availability over other satellite internet providers.