Best Browsers For HughesNet®
America's #1 Choice for Satellite Internet – Available Where You Live!
Recommended Browsers To Use With HughesNet
Web users have many web browsers to choose from – but which is best?
Which browser to use all depends on what is important to you. Some users want the most speed. Others want a clean, easy-to-use interface. Other may want security more than anything. All of these things are factors in which you decide on what works best for you.
In today's age we have a lot of different options to choose from when it comes down to web browsers, – but which is best? Here is a breakdown on some of the most commonly used web browsers for HughesNet®.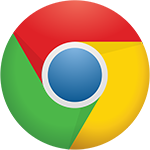 Google Chrome
Google Chrome is a great choice for all your online browser needs. It has fast download times & fast loading times. One of the best features of Google Chrome is the built in support for all your favorite Google applications like Youtube, Gmail and Google Drive. You can stayed logged in and use all of these applications with the same profile. Google Chrome syncing with your Google account makes going from one device to another very quick and easy. With Google Chrome's built in applications it makes for a great web browser to use with HughesNet.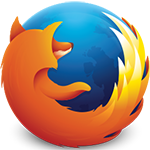 Mozilla Firefox
Firefox has always been a fast Internet browser, beating out most of the competition in terms of speed. It's perfect for downloading, loading pages and navigation. Firefox has some of the best security features available that help protect your computer from spyware and certain viruses. Firefox is also fully equipped to accommodate multi-touch gestures for shortcuts. It also has tabbed browsing, allowing you to quickly navigate between webpages in a single window. Another reason why Firefox is a recommended web browser is because it works in the background to download updates for you, so you always have the best in protection. Which is something that you will have to get used too, Firefox does frequently update. This is why Firefox makes a great Web Browser to use with HughesNet.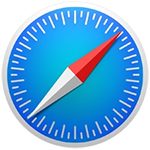 Safari
Safari is Apple's sleek and lightweight web browser. In 2007 it became available to use on not only Apple products but also Windows platforms as well. It's more energy efficient especially for mobile users and it has built-in privacy feature. Safari has a simple and yet premium design that Apple products are know for. Safari also works with iCloud to let you browse the web seamlessly with all your devices. Safari's launch and page load times are very impressive. The web browser provides all the security features that we all come to know which makes it good for HugheNet. Safari is a solid web browser that features all the comforts that we have come to know and enjoy, which makes it a great choice to use with HughesNet.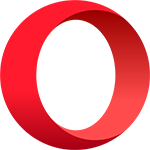 Opera
Never heard of it? Well you should have, Opera is a great option for those who want to try something a little different. Available on Mac, PC & Linux. Opera is fast and has strong compatibility for most web applications. Opera has a built in Turbo mode that takes advantage of the same caching and page compression that is used by Opera's mobile browser. For those who are more web savvy you can use Opera to access information provided by web servers or files in file systems. Opera is a great alternative to think about when it comes to web browsing with HughesNet.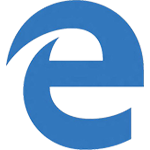 Microsoft Edge
Microsoft Edge is the newest web browser from Microsoft replacing Internet Explorer for Windows 10. Microsoft Edge offers a great user experience for web browsing, viewing videos and more. Some other features are the Web Notes abilities, a reading view/mode, backwards compatibility for Internet Explorer and Cortana Support. (Microsoft's new clever personal assistant.) Microsoft Edge is a relatively new web browser in comparison so some built in extensions support is lacking. Give it some time and Edge will be one of the strongest competitors in this competition. For those who haven't yet moved on to Windows 10, you can still use Internet Explorer by Microsoft. Either choice is a good decision to use with HughesNet.