4 Reasons Why HughesNet Is The Best Satellite Internet Provider
If you live in a rural area and need a connection to high-speed Internet, your options can seem very limited, with most cable companies only being available in urban and suburban areas. Thankfully, HughesNet offers the best high-speed Internet to rural customers, for a price that doesn't break the bank! Plans start at just $64.99/month with no hard caps! Plus, HughesNet offers Built-in Wi-Fi and free standard installation!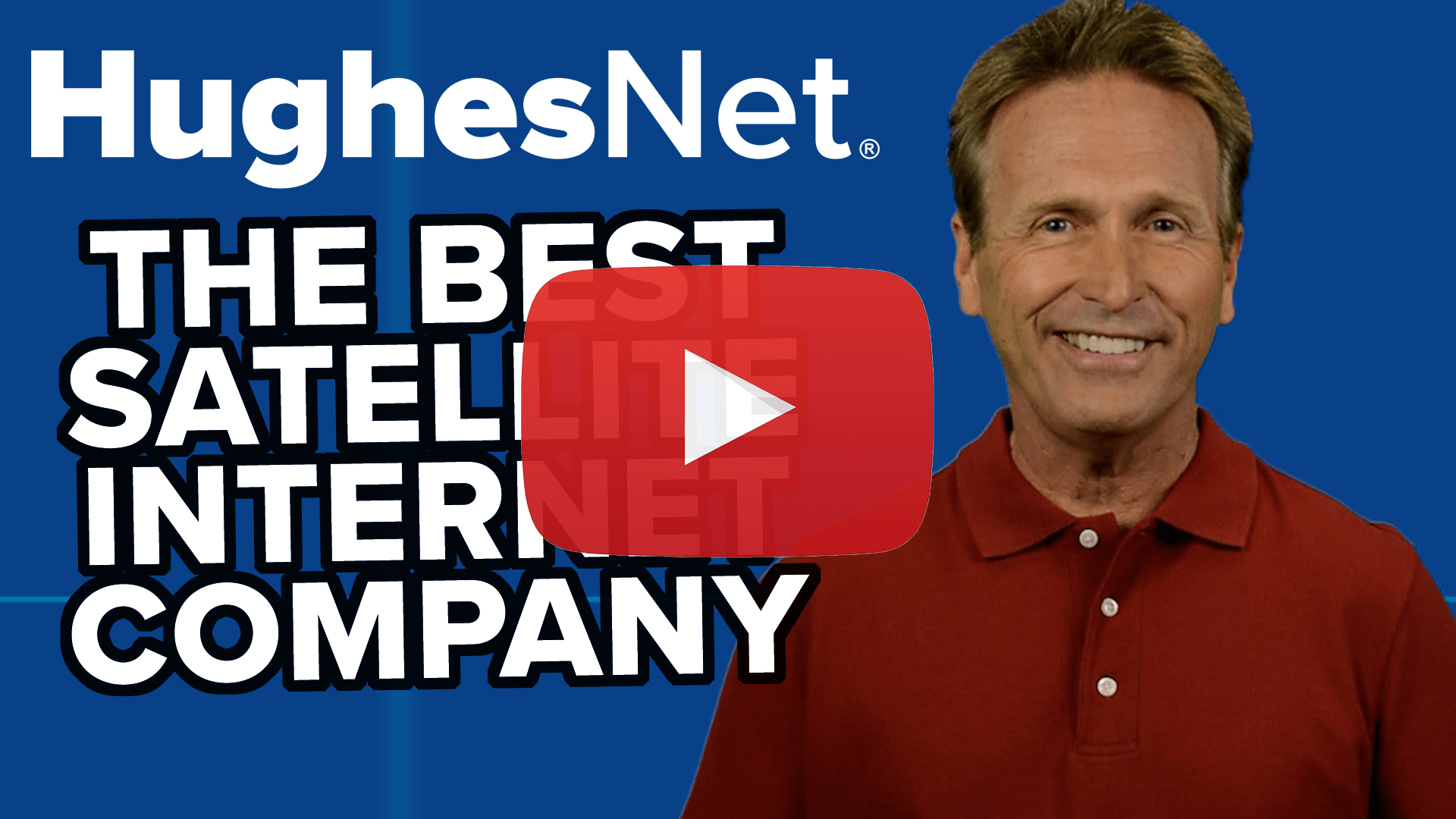 No Hard Data Caps
If you've had satellite Internet before, you're probably familiar with having a hard data cap that shuts off your service when you reach the limit, but not with HughesNet! HughesNet Gen 5 Internet has no hard data caps, so even when you've used up your data, we will never stop your service! You can easily purchase more data tokens from HughesNet, so you only pay for exactly the data you need to use. Plus, you can always take advantage of the Bonus Zone, which we touch on below!
Built-In Wi-Fi & FREE Installation
If you want to connect multiple devices to the Internet in your home, HughesNet has you covered! All of their plans come with Built-In Wi-Fi, so you can connect all of your favorite devices to a high-speed Internet connection! Smartphones, desktops, laptops, smart TVs, and more! Plus, HughesNet offers FREE standard installation so you don't have to worry about a single thing! A trained HughesNet technician will come to your house and take care of everything from the dish installation to making sure your Wi-Fi is functioning perfectly!
Nationwide Coverage
HughesNet truly can provide high-speed Internet to homes across the United States! Thanks to HughesNet's satellite network, all you need is a clear view of the southern sky from your home or business! That also means if you decide to move, you'll be able to keep your HughesNet service almost anywhere you go! Give us a call at 1-833-693-4201 to speak with one of our Internet specialists today!
Bonus Zone
Not only does HughesNet not have hard data caps on their Gen 5 Internet plans, but they also offer a "Bonus Zone!" From 2am-8am local time, HughesNet customers can take advantage of 50/GB of EXTRA plan data. So, if you have a large download you have to make – if you schedule during the Bonus Zone period, it will have no effect on your current data allowance! Plus, you can easily view and manage all your data in one place, thanks to the HughesNet Mobile app on your smartphone!
Wrap-Up
If you live in a rural area and are looking for high-speed Internet, HughesNet is the choice for you. They are America's #1 Choice For Satellite Internet, and offer a wide variety of extra features! With offers such as FREE standard installation, no hard data caps, and more, HughesNet stands above any other satellite Internet provider! Plus, with plans starting at just $59.99/month, you can provide your entire home with high-speed Internet without breaking the bank! Just call us today at 1-833-693-4201 to speak with one of our Internet specialists and make the switch today!