Top 10 Satellite Internet Myths
If you've thought about getting satellite internet, you've probably heard a lot of the common complaints. Some people say it's slow, expensive, or old-fashioned, but what's the real story on satellite internet? The reality may just surprise you.
Satellite internet has taken amazing strides in the past few years – led by HughesNet's new Internet Satellite Internet technology. Thanks to its network of high-tech satellites, HughesNet is able to send high-speed internet directly to homes across the entire continental United States. With that being said, there still are some very common myths about HughesNet, and satellite internet in general, that we wanted to quickly debunk!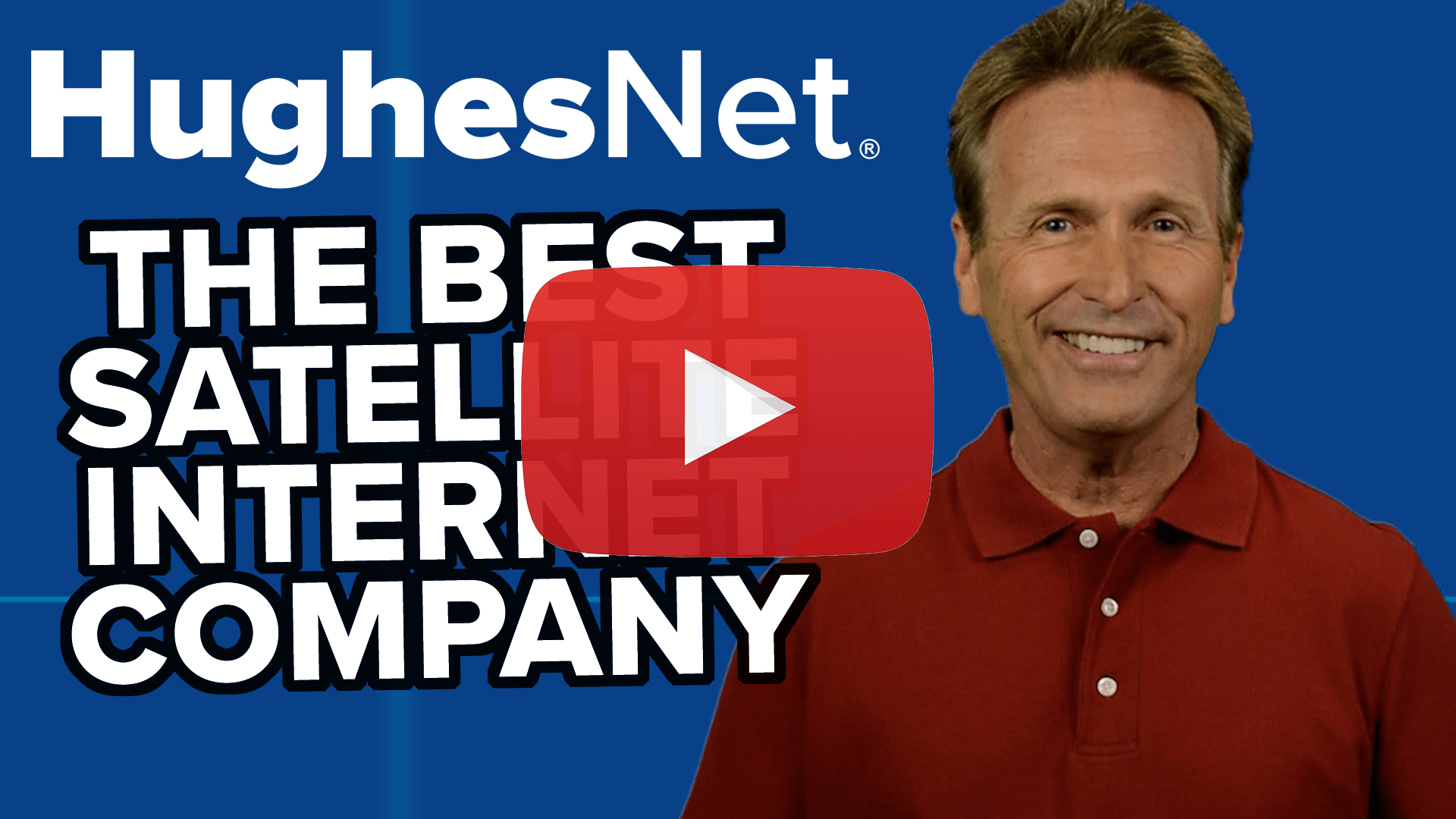 Myth #1. Satellite Internet Is Too Slow
This is a common one, but just a quick look at the offerings from a popular satellite company like HughesNet shows modern broadband speeds that match cable or DSL packages from other providers. Especially when compared to other internet options available to rural residents like dial-up.
Downloads on dial-up can take up the better part of a day but when using HughesNet downloads with their high-speed internet signal. Plus, with satellite internet technology you don't have to share a cable signal with your neighbors, which means no slowdowns during peak usage times!
Myth #2. It Costs WAY Too Much
Another frequent complaint, but definitely not grounded in reality based on the satellite internet marketplace. There was a time around 20 years ago when satellite internet could cost you a pretty penny. But today you can get high-speed internet from HughesNet for only 64.99/Month!
And with specials like free standard installation, you can get brand-new satellite tech for your home even on a budget.
Myth #3. Satellite Internet Is Outdated
Like the other myths about high prices and slow speeds, this idea stems from how satellite internet was decades ago. But the reality is satellite networking has advanced so much in that time that the newer tech from HughesNet cuts out many of the flaws satellite has had in the past.
They offer more data, at better speeds, for better prices, and with more flexibility in how you use it – to the point where it now competes with broadband options from the other big providers. Satellite internet providers are also constantly improving their networks and signal, so the future of satellite internet will only get brighter!
Myth #4. Satellite Internet Is Just For People In The Middle of Nowhere
If you've heard this one before, it's probably because satellite internet IS uniquely good at reaching residents in rural or remote areas where methods like cable or fiber don't reach. But as we've covered, that's far from the only reason someone would sign up.
It is true that satellite internet has extremely wide coverage to keep families online in even the most remote areas of the country, but with modern satellite offerings rivaling the speed and prices you can get from other non-satellite providers, the reasons to choose satellite internet go far beyond the reach of the satellites.
Myth #5. Hard Data Limits Stop Your Data
Just like your cell phone plan and many other internet services, many satellite internet providers restrict your download speeds once you use a certain amount of data. Thankfully, there are some satellite internet providers such as HughesNet who have NO hard data limits, so they'll never cut off your connection if you hit a data limit. That means that even if you exceed your plan data, HughesNet won't cut you off or charge you more. If you exceed the data included with your plan in a given month, you will experience slower speeds, but you will still have Internet access. If you'd like to restore your speeds, you can add more data with Data Tokens, or upgrade to the next plan level immediately.
HughesNet also gives you various tools and options, such as the HughesNet mobile app, to monitor and use your data effectively to make sure you're getting the most out of your plan!
Myth #6. I Can't Watch Video On Satellite Internet
This is a very common myth that has been dispelled significantly in the past few years! About a decade ago, streaming video over satellite internet would have been a much more difficult task – but with today's high-speed satellite signals, watching video over satellite internet is a breeze! With providers like HughesNet providing speeds up to 25 Mbps, you can easily watch videos, movies, and more! Plus, they over a Video Data Saver feature that helps keep video streaming smooth and seamless!
Myth #7. Satellite Internet Installation is a Hassle
Another concern of many potential satellite internet customers is the installation process. The common perception of satellite internet is that installing all the equipment necessary is a big hassle and can take days to get the dish up. Fortunately, providers like HughesNet offer FREE standard installation that is quick and easy.
One of their trained installation specialists will schedule a time that works for you and come set up your entire internet system – from the dish to the router – and even connect your 2 most used devices, so you don't have to worry about anything!
Myth #8. Satellite Internet Won't Reach My House
This is definitely one of the most untrue myths that we somehow still hear frequently! One of satellite internet's best features is an insanely large coverage area! HughesNet legitimately has coverage across the continental United States, which means you'll never have to worry about changing internet providers if you decide to move!
Myth #9. I Have To Mount My Satellite Dish On My Roof
While many satellite receivers ARE installed on home's roofs, they don't HAVE to be! Most providers are able to choose alternative locations including ground-mounted, on garages, and more. Plus, the satellite receivers continue to only get smaller and smaller so they take up less space!
With services such as HughesNet, you can simply let your installation specialist know you'd like your receiver not to be on your house and they will work with you to find alternatives!
Myth #10. I Won't Be Able To Add All My Favorite Devices
With the rise of smartphones & tablets, the amount of devices in your home has skyrocketed. People are constantly using laptops, computers, smart TVs, and more – while also scrolling on their phones are tablets. Thankfully, satellite internet doesn't limit you in any way with the number of devices you can use, so you can easily connect all of your families' devices directly to your router! You can even set up a guest network so that other people in your house can use your internet connection with no hassle!